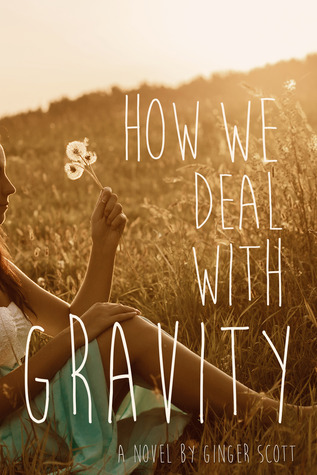 Genre: Contemp Romance
Genre: Contemp Romance
Publisher: Self-Published
Publication Date: 7/8/14
Format: eARC
Pages: 244
Source: Author
Rating: 5 stars
When her son Max was diagnosed with autism, Avery Abbot's life changed forever. Her husband left, and her own dreams became a distant fantasy—always second to fighting never-ending battles to make sure Max was given opportunity, love and respect. Finding someone to fight along her side wasn't even on her list, and she'd come to terms with the fact that she could never be her own priority again.
But a familiar face walking into her life in the form of 25-year-old Mason Street had Avery's heart waging a war within. Mason was a failure. When he left his hometown five years ago, he was never coming back—it was only a matter of time before his records hit the billboard charts. Women, booze and rock-n-roll—that was it for him. But it seemed fate had a different plan in mind, and with a dropped record contract, little money and nowhere to go, Mason turned to the only family that ever made him feel home—the Abbots.
Avery loved Mason silently for years—until he broke her heart…completely. But time and life have a funny way of changing people, and sometimes second chances are there for a reason. Could this one save them both?
Courtney's Review
I have been huge Ginger Scott fans over the last year or so since she first requested we (myself + Shelley where I also review at MustReadBooksOrDie) review Waiting on the Sidelines. And I didn't think she could top herself. Well, shame on me, because people...please alert the media because oh. my. gah. THIS BOOK IS AMAZING! (And, this is partly also my review over there, so if it seems alike...it is!!...but I begged Andrea to let me post this because I want EVERYONE to know Ginger, because that is definitely the thing to do!)


I know that me using shouty caps at you is probably a cliche. And you're thinking "Surrreeeee, it's amazing. Whatever" and then go on about your day. But truthfully, even without all of my regular dramatics...this book has so much heart. The story begins with a heart wrenching scene at a grocery store. This young mother is raising her son with the everyday struggles of Autism. And while I won't pretend I know what that is like day in and day out, I know several people who do... It is NOT easy. It is not something, either, that you can take a break from. I have no words for the awe I have for the parents who are rockstars and do. This book captures these characters struggles and flaws, and again, heart in such a way that I will remember it forever


Mason Street. A name I liked as soon as Ginger started releasing teasers. Good solid name, yeah? Well....this man. He is a challenge. Many times I wanted to smack him, I wanted to love him. I wanted him to figure out his crap and get on with it...BUT I knew there was going to be a fatal flaw somewhere. You know what it was? He is human. This is probably one of my absolute favorite book heroes for the simple fact that he is so every day while still fulfilling some of our treasured book boyfriend fantasies. IN LOVE! He has a damned smart mouth, he knows that being a musician and good looking has and will take him far in life...but he has come home to lick his wounds after an abundant amount of failures. Real Man. A man we can love!


Avery. Avery is such a strong woman, but she is the person who has to always think about everyone else. I loved how the story was able to set this up, where we feel her struggles. We feel her truthful feelings about her sons, well, I wouldn't say disabilities...but struggles to be her son. He truly does struggle with affection, and anything that remotely veers from his routine. This story is a snapshot of what the might actually be like for someone out there in the world...and I cannot get enough! Again!


So...if you're looking for a story that will surprise you. Make you laugh. *Probably* make you cry...this is it. I have already gifted my Mom a copy because well, for her it is lighter on the "smut" as she calls it, but has such a beautiful and well written story that I want to gift one for everyone. Note the secondary characters, because they will surprise you too...some you will love...some will make you mad...and a few (especially Ray) will teach you a thing or two. Ginger Scott has pushed herself even to a higher bar in my opinion, and I cannot WAIT to see what she comes out with next!!!
About Ginger Scott