THE WEEKLY REWIND is a weekly post in which I recap the bookish awesomeness from the past week, and post a book haul.
Book Haul
(click on covers to visit GoodReads page)
For Review:
For Review Consideration: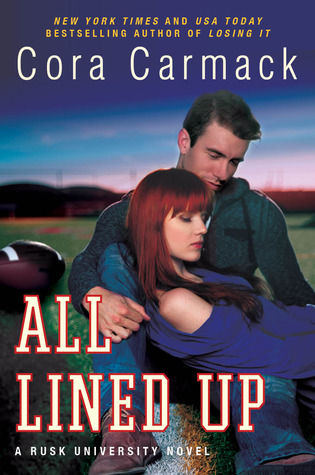 Purchases:
Freebies:
The Rundown
I know! I have a ton of review books. But in my defense,
Mended, Fall From India Place, There's Wild Then There's You, Devil's Game, Sweet, Arrest, I Want to Hold Your Hand,
and
The Virgin's Guide to Misbehaving
are all finished copies and were already on my review list.
Then Came You, Straddling the Line, The Longest Time, Riding the Wave, The Red Bikini
and
One Night with a Quarterback
were all irresistible. I blame you, Penguin Group. Stop being so awesome.
Right Click
is the third book in the Click series, one I really enjoy.
All Lined Up was a surprise. I do plan to read it, but where to find the time....
I did really good on purchases again this week! I had to have Lover at Last because I'm getting so close to being caught up on that series. Along Came Trouble was only $0.99 and I love Ruthie Knox's books, so that was a no-brainer.
There were a few freebies I had to pick up. Embrace is the second book in the Evolve series, and I really liked the first book. I've heard good things about Maya Rodale, so I thought I would try Wicked Arrangement. Hootie loved After Wimbledon and screamed at me to get it.
Penguin Group

William Morrow
Last Week's Reviews
If I Stay by Tamara Morgan

Inked Armor by Helena Hunting

Be With Me by J. Lynn

Hope Ignites by Jaci Burton

Searching for Perfect by Jennifer Probst

Extreme Close-Up by Julie Jaret
Open to US only; must be 18+ years of age to enter.