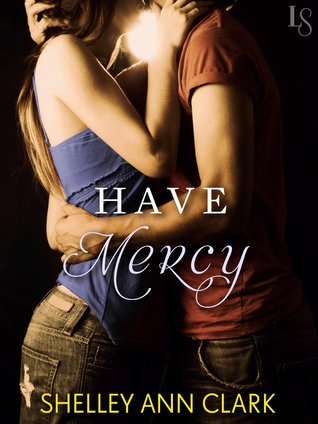 Series: Standalone
Genre: Erotic Romance
Series: Standalone

Genre: Erotic Romance
Publisher: Loveswept
Publication Date: 7/1/14
Format: eARC
Pages: 224
Source: Publisher
Rating: 3.5 stars

In Shelley Ann Clark's seductive debut novel, two damaged souls discover that when they're together, their bodies hit all the right notes.
Rock diva Emme Hayes already broke up one band after sleeping with the lead singer, and she swears she won't let sex screw things up again. The problem is, her new bass player—a lean, muscular, tattooed mystery man who makes her want to demand his absolute attention—has her so worked up she can hardly carry a tune. Emme promises he's off-limits. She just doesn't know how she'll be able to confine the heat to her love songs.
The moment Tom McKinney lays eyes on Emme strutting around the stage of his blues bar—all curves, eye liner, and teased blond hair—he knows she's one of a kind. So when she offers him a two-month paid gig to tour with her band, Tom can't say no, despite family troubles and the bar's precarious finances. Onstage and off, the music they make thrums in his soul, but Tom has too much going on to get involved—even if he burns to let Emme play his body like a fine-tuned instrument.
First line: The first time Tom heard Emme's voice, he dropped a bottle of gin.
Have Mercy was in interesting story. We're inundated with books about male singers /musicians, so getting a lead singer who's a woman was cool. And a sexually dominant woman at that! While the story didn't consume me, I did like it. And I'll just lay it out here: my two favorite aspects to the book were 1) the dirty-hot lovin' and...THIS IS THE BIG ONE ---> 2) Tom wears plaid shirts, sleeves rolled up to show his sexy forearms. Catnip!


I like Tom and Emme. I liked them together. I liked their sexual relationship, one in which she can finally have control and he can give it up. Knowing the characters, that made perfect sense. Toms been responsible his whole life. Raised in a bar by am alcoholic, raising his younger sister when he was only a child, and then basically taking over his fathers life when he dies, it's all too much. Emme taking control is good for him. As for Emme, she's an organized, take-charge person when it comes to her band. Her public personna is that of a man eater, home wrecker. So to me, it made sense that Emme would want an area of her life in which she can make the calls, isn't questioned. This all worked for me.

Having said that, somewhere, Have Mercy felt a bit lacking to me. I didn't feel the deep pull that I love to get lost in. I've turned this over and over in my head because I don't like just shrugging and not giving a reason, but it's hard. I think, hmmm... I think it's that some of the developing feelings between Emme and Tom must have happened off-page. I say "must have" because if this big intense love happened in a scene, it flew right past me. I got that they were insanely attracted to each other, but I never felt the big spark. Speaking of things happening off the page, I also got that sense with
events related to Emme's band. Maybe it was due to story length restrictions, but I noticed.

So. Have Mercy. I liked it, there were moments that I was flushed and so happy to be in the moment with the characters. And despite my lack of super strong connection, I'd definitely say it's worth a try.

Favorite Quotes
He wasn't big; about average height, but wiry. She'd seen him lift their heaviest amp with almost no effort, which had led to several nights trying to imagine what his shoulders must look like under his shirts. And when he smiled, which wasn't often, he looked like a kid who'd gotten in trouble and learned how to charm his way out of it.
She wanted to get him in trouble.




As the last few notes of the song faded, she reached up, cupping the back of his neck with her hand. He bent down toward her with the slight pressure of her hand against him, reading her cues perfectly. She skated her lips over his ear, gently, before whispering. "I am going to make you beg tonight."
The heat in Tom's eyes when she pulled away from him raised goose bumps all over her body. "Please," he said, and then he smiled.
Website | Twitter | GoodReads